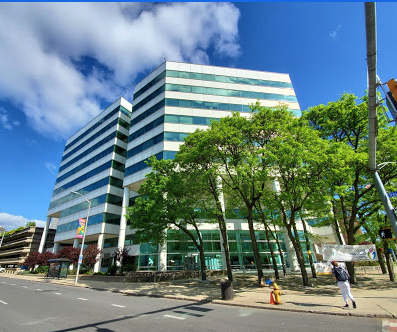 Thank you for your ongoing commitment and dedication to providing us with security personnel at our 243,000 sq. ft. Government Center. In addition to the quality guard services, you have provided, CPS is also relied upon for generating and updating the master schedule for this Class A Building. CPS has continually been called upon for assistance without hesitation and I would recommend CPS to anyone looking for a quality security services organization. 
Operations Manager Parks & Facilities 
---
Prior to hiring CPS in 2005, three different security companies were hired and subsequently dismissed because their staff could not meet our expectations and provide the safe secure work environment that is required. Thank you for delivering on your commitment to providing qualified personnel not only at our facility but also at our 75.000 sq ft. New York City since being awarded that contract in 2006. 
In addition to the quality guard service that you have provided, CPS has also performed surveillance and investigative services for us and most recently your Director of Security was responsible for the integration of a new Access Control & Video Surveillance System at 16 locations within the United States - a project that lasted 18 months. 
CPS has met and continually exceeds our expectations and I, without hesitation, would recommend CPS anyone looking for a quality security services organization. Please feel free to provide to my contact for information a to anyone seeking further information from me, I highly recommend and endorse your organization.
VP Corporate Real Estate
---
As a registered exchange with the Securities and Exchange Commission (SEC), we are required to maintain a comprehensive and auditable security program. As such, for more than 11 years, we leveraged the services of CPS to implement and continually enhance our overall security program.
The level of experience and professionalism provided by you, your management team, and your staff have contributed greatly to our high marks during internal, external, and SEC audits. Additionally, we consistently receive complements from our staff, visitors, and board members on the professionalism and knowledge of the CPS personnel CPS continues to exceed our expectations to recruit, train and retain staff for each aspect of the services we require as well as respond quickly to incidents and requests. Services that we utilize include the experience of active and retired NYPD personnel for onsite staffing, armed/unarmed guards, executive protection. Investigations risk profile assessment and developing cost-effective solutions and procedures specific to our organization.
I am happy to endorse and highly recommend the security services of CPS. Please feel free·to provide my contact information to anyone seeking further information from me. Thank you very much.
Senior Manager, Corporate Security
---
A security guard of a downtown office building who helped police apprehend a "professional burglar" was recognized this week with the city's Outstanding Citizen Award.
David Martin Jr., who is not related to the mayor, received the award from the Stamford Police Commission two months after he helped police identify Robert Butler. The 58-year-old Butler has been accused of the Dec. 3 burglary of the Washington Boulevard office building where Martin works as a security guard. Bureau of Criminal Investigations Lt. Thomas Barcello said Martin helped police complete their investigation into a series of downtown burglaries late last year.
"This was extraordinary and we appreciate the recognition by the city of Stamford and the police department for this individual to be recognized for his efforts," said Nelson Soracco, president and CEO of Century Protective Services, whose security company does not allow its employees to speak to the media.
According to the award, Martin's "attentiveness and quick action" led to the arrest of Butler, who police say has since been linked to seven other burglaries in downtown office buildings last year.
Supervisory Assistant State's Attorney Steven Weiss called Butler "a professional burglar." Butler is being held in lieu of a $255,000 court appearance bond.